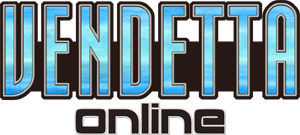 Vendetta Online has been nominated for a number of categories in the
2009 MMOsite Reader's Choice Awards
! Last year our userbase voted us "Favorite Game Company", beating out heavy hitters such as Blizzard Entertainment, NCsoft, Square-Enix and SOE. This year, the categories have been re-organized, and we are nominated for the following:
* Favorite MMORPG
* Best Pay-to-Play Game
* Best Community
* Best Gameplay
* Best Graphics
* Best Sound

This year, there are actual awards being given for the top spots, including
free advertising space
on MMOsite.com. Our game could use the exposure, and we appreciate your support. If you would like to vote for us,
click on the link below to vote for us in all categories.
Event Specifics
Any given IP address may vote three times per day. Continual daily votes are needed up until the event closes on February 22nd. The winner will be announced on February the 25th.
VOTE HERE