Newsletter, capship names, military markings.
The latest newsletter was released earlier today. If you're interested enough be reading this, then hopefully you're also subscribed to the mailing list (do the email-verification and then check the little box in your "Account Info" on the website). If you don't get it immediately, don't worry, emails will be going out all through the weekend.
In the meantime, you can also read the newsletter online:
Here
.
Most
of the news is covering topics I've discussed in recent newsposts, but a few things are new, including the mention of our development of new tools for running Events, as well as the upcoming ability to
name your own capship
. If we're lucky, the capship-naming thing could appear as early as tomorrow (fingers crossed).
Similarly, I also mentioned that we're working on more varieties of graphical markings for ships, including some which may be applied to "Military" craft, like this prototype below
(the blue color below is at random and not associated with any particular faction, the markings are independent of color):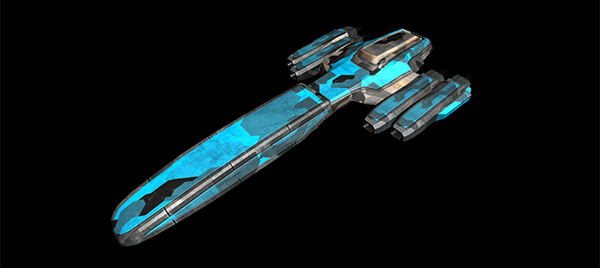 This should help people to immediately distinguish between different types of convoys, and we're working on markings for military, "pirate", and other uses.